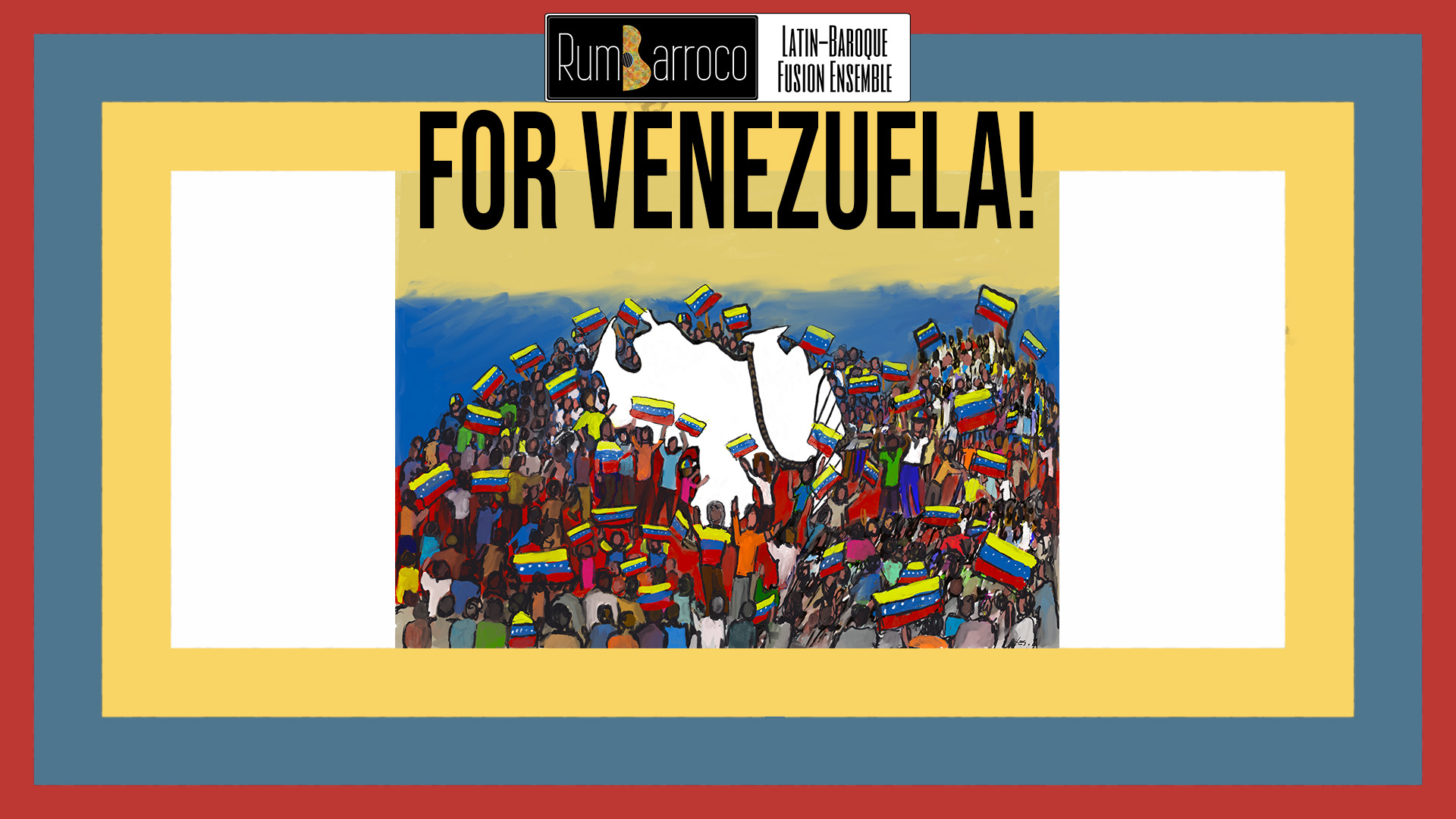 PAST CAMPAIGNS
VENEZUELA: RUMBARROCO GIVES BACK… 
Latinas Concert: May 6, 2017
with Sofia Vegas's campaign
Recipient: Daycare in Caracas (40 children age 1 to 4)
All the proceeds from ticket sales for the Latinas concert will go to Sofia Vegas's Campaign. The money will be used to aid in the purchasing of meals and for the teachers' payroll, and to provide half-registration scholarships to at least ten children for the entire school year.
Music, Venezuelans, and Simón Bolívar
With Asociación Venezolana Virgen de Coromoto, Boston
Recipients: Nursing Home in Maracay and Health Center in
Caracas
We raised 5,535.68 and have been using it as follows:
61% purchasing medicine (This includes solutions for cancer evaluations and other prescription medicines for diseases such as high blood pressure)
about 39% for shipping.
Ten shipments, with a total of approx. 1200 pounds of humanitarian help have been sent.
The contents of these shipments have been collected by Asociación Venezolana Virgen de Coromoto, Boston. The money raised at the event was used to pay for the shipping of these collected items.
Preservatives
The Theater Offensive, Boston: Abe Rybeck and Josean Ortiz, Whittier Street Health Center, Boston: Dale Patterson
Recipient: Acción Solidaria, Caracas