UPCOMING EVENTS

AfroBaroque Music & Latin America 
In celebration of Hispanic Heritage, we will illustrate the intersection of early European music with the aural African and Amerindian traditions and the resulting link with current Latin-American genres, the African diaspora in Latin America and its lasting musical legacy in Ibero-American music, and the fusion of art music or "learned" music with folk and popular forms.
Using musical texts from the 17th and 18th century such us the Trujillo Codex and guitar treatises by Santiago de Murcia and Gaspar Sanz, we present the European, Amerindian, and African traditions that have survived in scores, recreating them through current performance practices of Afro-Latin music traditions in Bolivia, Peru, Mexico, Puerto Rico, and Venezuela. We tap into our collective musical memory to blend past and present, connecting current Afro-Latin dances such as the Hatajo de Negritos, Joropo, Saya, and Plena with African-influenced dances such as the Cumbe, early Zarabanda, and Zarambeque in performances informed by both history and folklore.
Also in the program: Early vocal music from Spain and Mexico, with texts from the Iberian Cancioneros that depict black women in endearing terms and connected Latin American dances and instrumental improvisations.
Performers
Adriana Ruiz & Daniela Tosic, voice
Lisa Brooke, violin
Eduardo Betancourt, Venezuelan harp
Ricardo Matute, percussion
Laury Gutiérrez, viola da gamba & Renaissance guitar
and guest performers
---
AfroBaroque Music & Latin America Tour
Friday, October 1st, 2021 at 7:30 PM
Ripley Chapel, First Congregational Church of Winchester
21 Church Street, Winchester MA 01890
---
AfroBaroque Music & Latin America Tour
Saturday, October 2 at 3PM
Studzinski Hall, Bowdoin College
255 Maine St, Brunswick, Maine
---
AfroBaroque Music & Latin America Tour
Friday, October 22 at 7PM
Church of the Covenant
67 Newbury St, Boston, MA 02116-3010
---
AfroBaroque Music & Latin America Tour
Florida International University's Music Festival 2021
Sunday, October 24 time TBD
Herbert and Nicole Wertheim Performing Arts Center
10910 SW 17th St, Miami, FL
---
AfroBaroque Music & Latin America Tour
Saturday, November 6 at 7:30
Cambridge Boat Club (private event)
Cambridge, MA
---
AfroBaroque Music & Latin America Tour
Sunday, November 7 at 3PM
Traina Center for the Arts and Razzo Hall, Clark University, Worcester, MA 
Open to members of the Clark campus community. Live streamed worldwide
---
Spring 2022
I am Black and Beautiful: Morenas in Iberoamerica
A program of songs and polyphonic setting that honor the Morenas (dark skinned, black women) in the Ibero-american and New World repertory beginning with the Psalms of Psalm settings to current folk representations is South America. Early vocal music from Spain, Mexico, and Peru, with endearing texts that depict black women, taken from the Iberian Cancioneros and connected to Latin-American genres
Our performance will also include African-influenced instrumental music from Portugal, Brazil, Mexico, and Spain in the seventeenth and early eighteenth centuries linked to contemporary practices of traditional music.
Saturday March 19th, 2022 at 7PM
Smith Center for the Arts
Providence College
1 Cunningham Square
Providence, RI 02918
Sunday, March 20, 2022 at 2PM
Slosberg Music Center
Brandeis University
415 South St. 
Waltham, MA 02453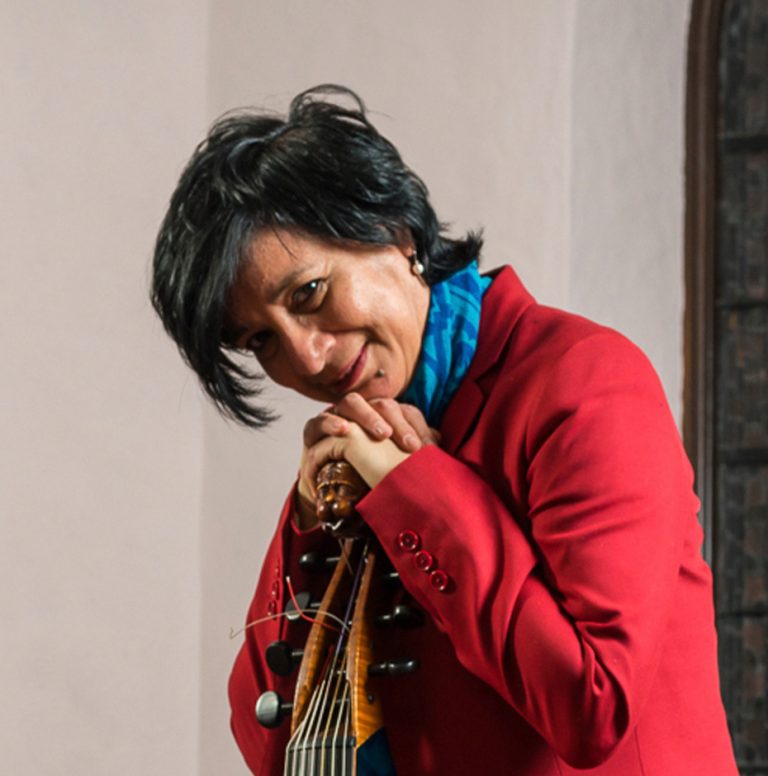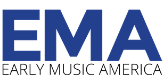 We are proud to announce that Laury Gutiérrez is the first recipient of the Thomas Zajac Memorial Scholarship. Early Music America has started the biennial Thomas Zajac Memorial Scholarship, selected by a jury of musicians who knew or worked with the great multi-instrumentalist and educator, Tom Zajac (1956-2015).
OUR MISSION
To unite diverse communities by highlighting the fusion and confluence of the cultures of Europe, Africa, and the Americas through musical performances and educational outreach.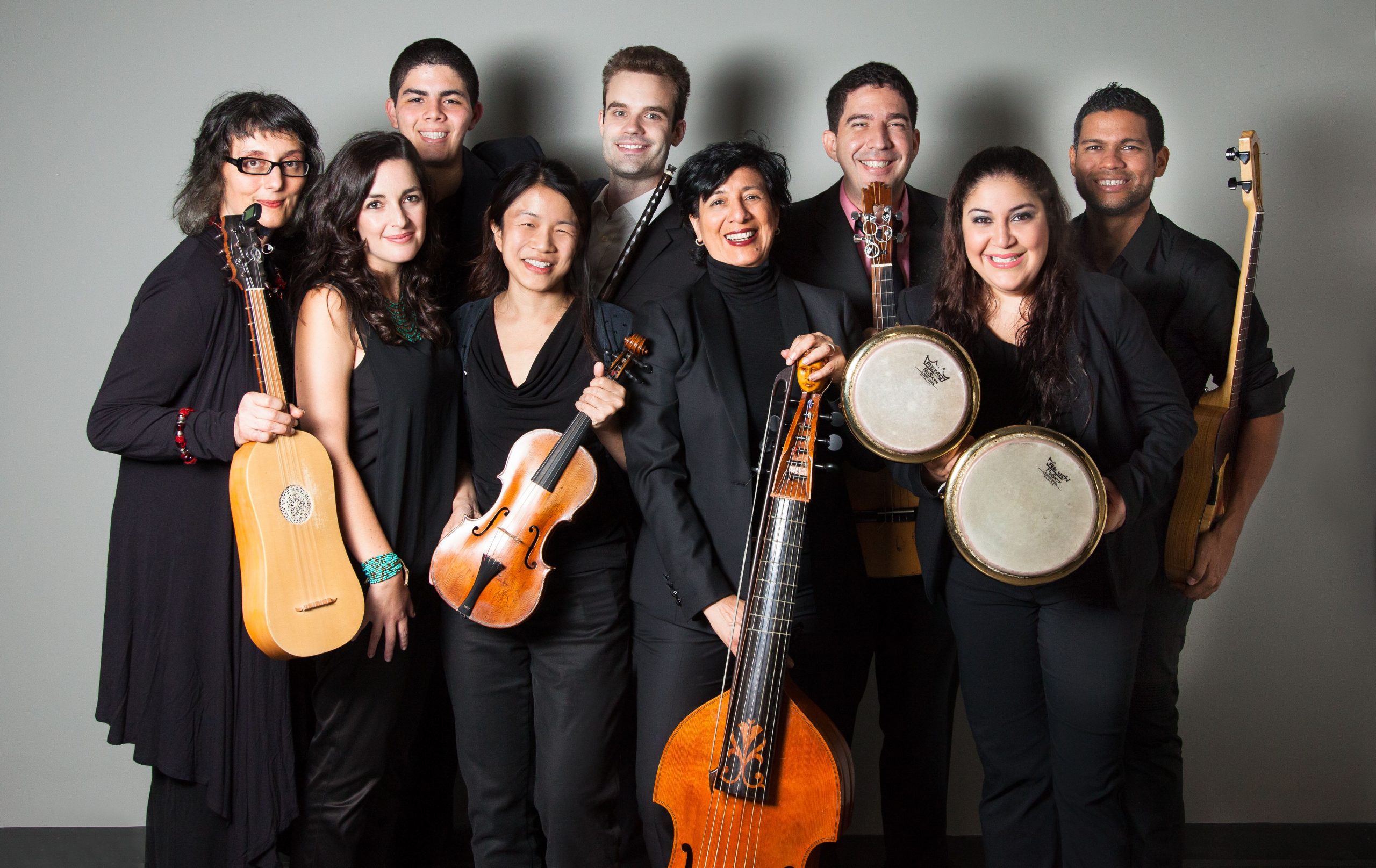 RUMBARROCO's Mission We show the European influence on Afro-American and indigenous music in Latin America, as well as how the fusion of those types of music with European classical music produced new musical genres. We recreate, preserve, and popularize the diverse multicultural aspects of the rhythmic patterns that have been passed down from the Middle Ages to today. And for this purpose we have formed a Latin-Baroque Fusion ensemble of musicians using period, folk, and contemporary popular instruments. Rumbarroco also aims to promote awareness and enjoyment of the musical and cultural similarities and distinctions between Orient and Occident, and among Jews, Christians, and Muslims, as experienced through Latin-American music. We seek to unite today's diverse communities through the powerful transformative passion of the music we play. Finally, we employ music as a tool for cultural integration, especially for the empowerment of youth in their personal growth.
DONATIONS:
Make a donation today and help us continue to spread our mission of diversity in music!